There is no wider cultural problem among Conservative MPs, a minister insisted, after Crispin Blunt was arrested on suspicion of rape and the possession of controlled substances.
Education Secretary Gillian Keegan said the allegation against the former minister related to an "individual incident" and was not a sign of a wider problem in the party.
Politics live: Pressure mounts on Starmer as another top Labour figure calls for Gaza ceasefire
Mr Blunt, the MP for Reigate, was kicked out of the parliamentary party on Thursday after identifying himself as the politician Surrey Police detained on Wednesday morning, before his release on conditional bail.
He said he has been interviewed twice over the matter, the first time three weeks ago when he "initially reported my concern over extortion", and maintained he was confident he would not be charged.
It is the latest in a string of sexual misconduct allegations to hit the Conservative party during this parliament.
On Wednesday, former Conservative minister Peter Bone was suspended from the Commons for six weeks after a claim he exposed himself to a member of staff was upheld.
Chris Pincher, the former deputy chief whip, was sacked and eventually resigned after being accused of groping two men in a Tory private members' club.
And last year, former MP Imran Ahmad Khan was jailed after being found guilty of sexually assaulting a 15-year-old boy.
However, Ms Keegan told broadcasters on Friday morning that she did not see a "cultural issue" within the parliamentary party.
"I certainly don't see a cultural issue among Conservative MPs. I see individual incidents which are all investigated as such," she told Times Radio.
"The prime minister's been clear about high standards, he expects high standards, he always follows due process, but all you can do with these things is deal with them as they arise and take the appropriate action."
Pressed about allegations of "sleaze" within her party, Ms Keegan told LBC: "I've been in parliament now for six and a bit years and I must say honestly, personally, I've never seen any impacts or any sort of, this kind of behaviour."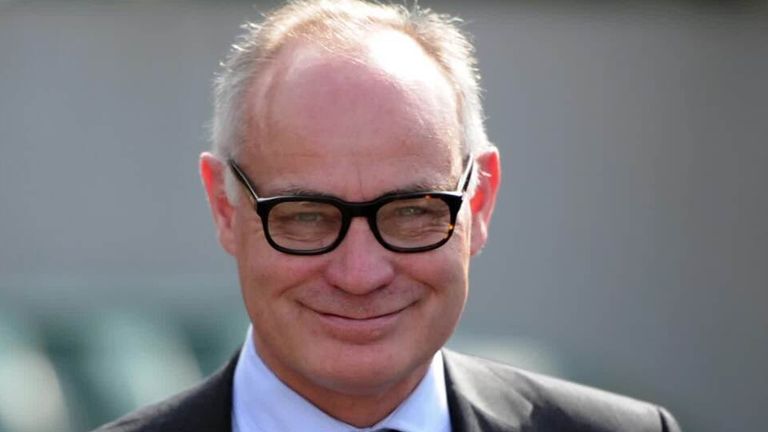 After identifying himself, Mr Blunt was stripped of the Conservative whip pending the outcome of the police investigation, meaning he is now an independent.
He wrote on social media: "It has been reported that an MP was arrested yesterday in connection with an allegation of rape. I am confirming that MP was me.
"The arrest was unnecessary as I remain ready to co-operate fully with the investigation that I am confident will end without charge.
"I do not intend to say anything further on this matter until the police have completed their inquiries."
Read More:
Rishi Sunak faces prospect of losing another safe seat to Labour after MP's suspension
Mr Blunt, 63, served in the Ministry of Justice as the minister responsible for prisons and probation between 2010 and 2012.
He was first elected in 1997 but announced in May 2022 that he would be standing down at the next general election.
The police were unable to say if the controlled substances were drugs, as tests are being carried out.
On Thursday, a police spokesman said: "We can confirm a man was arrested yesterday morning in Horley on suspicion of rape and possession of controlled substances.
"He has been released on conditional police bail pending further inquiries."