Sir Paul McCartney and Sir Ringo Starr will release what they say is the last song featuring all four Beatles next week.
The track, called Now And Then, was written and performed by John Lennon and later developed alongside the other band members including George Harrison.
The track has now been finished by Sir Paul and Sir Ringo decades after the original recording – using new technology.
A demo was first recorded by Lennon in the late 1970s at his New York home and features piano music.
After his death in 1980 aged 40, Lennon's wife Yoko Ono gave the recording to the band along with Free As A Bird and Real Love, which were released by the band in the 1990s.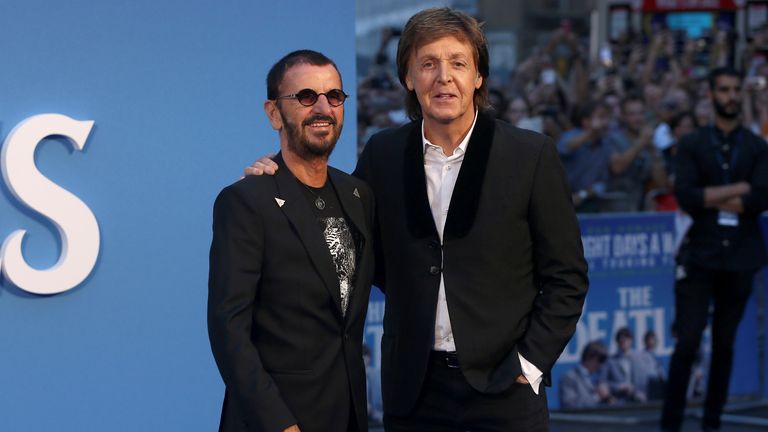 During this period, Harrison, Sir Paul and Sir Ringo recorded new parts and completed a rough mix for Now And Then with producer and musician Jeff Lynne.
But the band did not release the song – blaming issues extracting Lennon's vocals and piano in a clear mix due to limited technology at the time.
Harrison died in November 2001 aged 58.
New audio restoration technology has now allowed for vocals, music and conservations by the band to be isolated.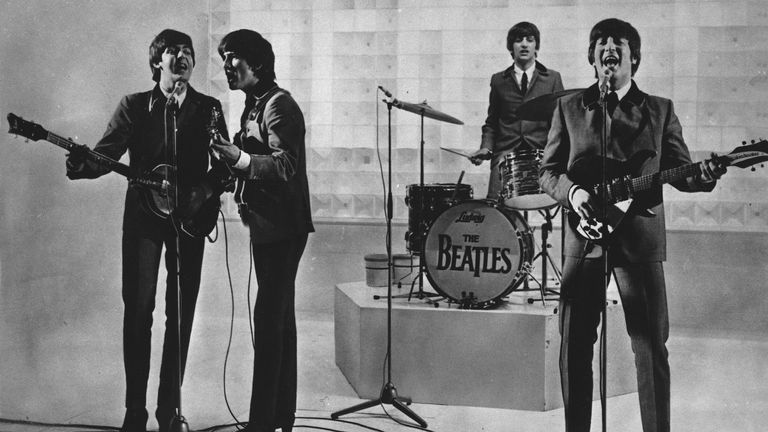 Lennon's decades-old demo and Harrison's electric and acoustic guitar recorded in 1995 were both included on the track, which Sir Paul and Sir Ringo finished last year.
Backing vocals from Here, There And Everywhere, Eleanor Rigby and Because were also added.
Click to subscribe to Backstage wherever you get your podcasts
Sir Paul said: "There it was, John's voice, crystal clear. It's quite emotional and we all play on it, it's a genuine Beatles recording.
"In 2023, to still be working on Beatles music, and about to release a new song the public haven't heard, I think it's an exciting thing."
Sir Ringo said: "It was the closest we'll ever come to having him back in the room so it was very emotional for all of us. It was like John was there, you know. It's far out."
Meanwhile, Lennon's son, Sean Ono Lennon, said the new song was "incredibly touching".
Read more:
Musicians react to AI songs flooding the internet
Rare photos from Cavern Club found
McCartney's childhood home opened for unsigned artists
"It's the last song my dad, Paul, George and Ringo got to make together. It's like a time capsule and all feels very meant to be," he added.
Two compilation albums will also be released on 10 November – 1962-1966, The Red Album, and 1967-1970, The Blue Album – featuring 21 newly added tracks.
A documentary about the new song, Now And Then – The Last Beatles Song will premiere at 7.30pm on 1 November on The Beatles' YouTube channel.