Sir Keir Starmer mocked Rishi Sunak over the Conservatives' two by-election defeats last week, as he pressed him on the cost of living crisis at Prime Minister's Questions.
Labour took both Tamworth and Mid Befordshire from the Conservatives after Thursday's vote, overturning huge majorities in a double blow for the government.
In the Commons today, the Labour leader demanded a general election, saying Mr Sunak was "oblivious" to the struggles being felt by working people.
But the prime minister insisted it was his party "making the right long-term decisions to change this country for the better".
Politics live: Starmer has cross words for laughing Tories
Sir Keir welcomed his two new MPs to the green benches before pointing to a social media post by the defeated Tory candidate in Tamworth.
Published in 2020, the Facebook post by Andrew Cooper told parents who struggled to feed children while still paying for TV and phone services to "f*** off".
The Labour leader said the candidate must have thought he was "following government lines" by "throwing expletives at struggling families", as he told stories of both renters and homeowners being hit hard by rising costs and being "abandoned" by the government – especially since Liz Truss' disastrous mini-budget last autumn.
"In every cafe, pub and supermarket in Britain, people are having the same conversation," he said. "'We can't afford that, put it back on the shelf, it's too expensive'.
"[Mr Sunak] is completely oblivious, just patting himself on the back."
Exceptional by-election swings analysed

The prime minister insisted the government was "providing significant help" for people, from increasing pensions and benefits, along with a rise in the national living wage.
"Politicians like him always take the easy way out," added Mr Sunak. "Whereas we're getting on, making the right long-term decisions to change this country for the better – on net zero, on HS2, on a smoke-free generation, on education and energy security.
"Contrast that to his leadership – too cautious to say anything and hoping that nobody notices."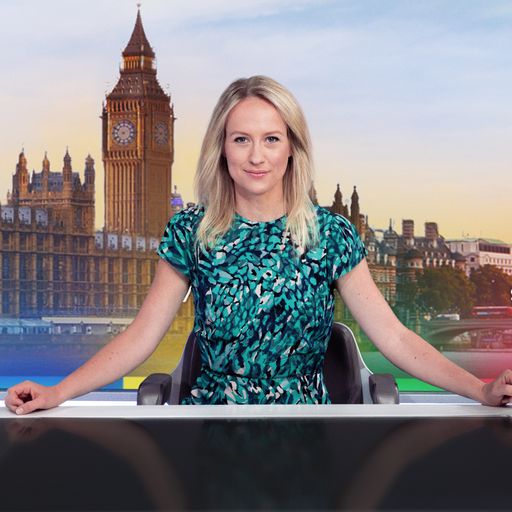 Politics Hub with Sophy Ridge
Sky News Monday to Thursday at 7pm.
Watch live on Sky channel 501, Freeview 233, Virgin 602, the Sky News website and app or YouTube.
But the Labour leader dismissed the remarks, instead calling for a general election.
"The truth is, his candidate in Tamworth summed up perfectly just how he and his Tories are treating the British public," Sir Keir said.
"So will he just call a general election and give the British Public a chance to respond?
"As they did in Selby, Mid Beds, and Tamworth – they've heard the government telling them to f off and they want the chance to return the compliment."